Yoga Training and Certification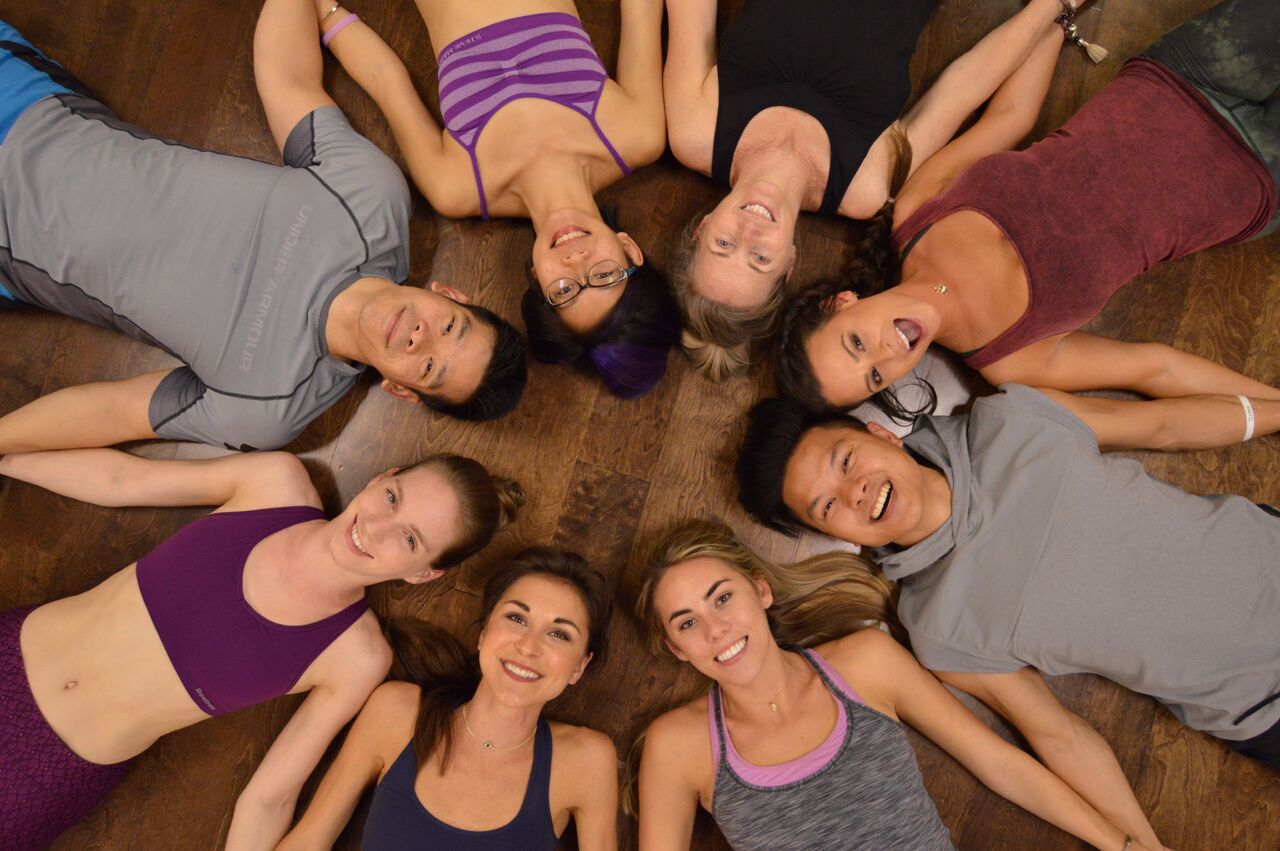 Spring Session: Starting March 18th 2017 –  100 hours Foundations of Vinyasa
Fall Session: Starting September 16th 2017 100 hours Foundations of Hatha and Yin
Includes unlimited yoga and all workshops during training dates!
the yoga movement dallas is a Yoga Alliance 200-Hour Registered Yoga School   Register Now!  Ready to take your practice to a whole new level? Gain a deeper understanding of the many layers of yoga, advance your practice, develop confidence, and find your voice. For those who want to teach, our comprehensive teacher training program will mark the beginning of your successful career as a yoga teacher.
In this training, you will learn:
-Asana: understanding the structure of over 150 key postures
-Understanding of how to sequence an effective practice for yourself or others.
-History of yoga and intro to sanskrit
-Understanding of a variety of methods and philosophies of yoga
-Understanding of the subtle body, meditation and healing modalities
-Human anatomy as it pertains to the science of yoga
-How to observe, cue and adjust bodies for safety and efficiency
-Personal growth and self confidence
This yoga training is designed to give you a transformational experience. For those who want to teach, this will provide you with a solid foundation to build a career as a yoga teacher. Graduates will be able to register with Yoga Alliance at the RYT-200 Level To reserve your spot, please make your non-refundable, non-transferable $500 deposit online at:   Register Now!
Cost of this investment in your future and following your path to joy and spreading light: $2950.00*.
Early bird price: Pay in full by March 1 $2600 for both session
Spring or Fall session (separately) – $1500
Training dates
| | | | | | | |
| --- | --- | --- | --- | --- | --- | --- |
| Session | Session 1 | Session 2 | Session 3 | Session 4 | Session 5 | Session 6 |
| Spring Session | March 18/19 | March 25/26 | April 1/2 | April 8/9 | Apr 15/16 | Apr 22/23 |
| Fall Session | September 16/17 | Seep 23/24 | Sep 30 & Oct 1 | Oct 7/8 | Oct 14/15 | Oct 21/22 |
Saturdays: 12p to 8p and Sundays 1p to 9p
Want more info about teacher training:
Download the teacher training application: the yoga movement teacher training application