Yoga Training and Certification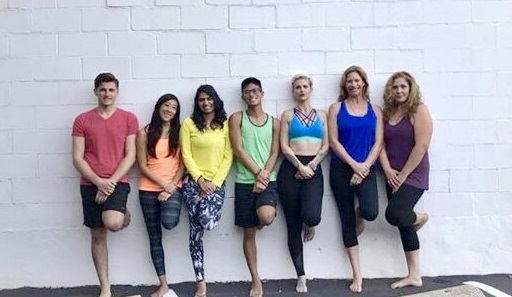 Starting February 17th 2018
the yoga movement dallas is a Yoga Alliance 200-Hour Registered Yoga School   Register Now!
Ready to take your practice to a whole new level? Gain a deeper understanding of the many layers of yoga, advance your practice, develop confidence, and find your voice. For those who want to teach, our comprehensive teacher training program will mark the beginning of your successful career as a yoga teacher.
In this training, you will learn:
Asana: understanding the structure alignment, energy and benefits of over 100 major postures
Understanding of how to sequence an effective practice for yourself or others in three styles – vinyasa, hatha and yin
History of yoga
Intro to sanskrit
Understanding of a variety of methods and philosophies of yoga
Understanding of the subtle body, meditation and healing modalities
Human anatomy as it pertains to the science of yoga
How to observe, cue and adjust bodies for safety and efficiency
Personal growth and self confidence!
Tuition includes several workshops:
Adjustments
Inversions
Prenatal
Goal Setting
Pranayama
Thai Massage
Chakras
Introduction to Ayurveda
This yoga training is designed to give you a transformational experience. For those who want to teach, this will provide you with a solid foundation to build a career as a yoga teacher. Graduates will be able to register with Yoga Alliance at the RYT-200 Level
To reserve your spot, please make your non-refundable, non-transferable $500 deposit online at:   Register Now!  and complete and return the application.
Cost of this investment in your future and following your path to joy and spreading light: $2950.00*.
Early bird price: Pay in full by January 20th  $2600
Download the teacher training application: the yoga movement teacher training application
Training dates
February 17th/18th
February 24th/25th
March 3rd/4th
March 10th/11th
March 17th/18th
Break
April 28th/29th
May 5th/6th
May 12th/13th
May 19th/20th
Break
June 2nd/3rd
June 9th/10th
June 16th/17th
Training Times
Saturdays: 12:00pm to 8:00pm and Sundays 1:00pm to 9:00pm
Want more info about teacher training: